About us
Every cub scout knows to pack a Swiss Army knife to Be Prepared. Well, now you've got us, a veritable multi-tool of design and production services for branding, print and websites.
Established in 2009 in the Blue Mountains NSW, Studio Outside has worked with clients across wellness, tourism and the outdoors. We see common themes and crossover in businesses that operate in this space, so it was a natural progression to specialise in this sector.
Specifically, this is about market specialisation. Brands in this industry help people fulfill their goals in health and lifestyle. This is a very personal thing, which presents a challenge for brands who want to form strong relationships with their customers. This is our area of expertise.  
As outdoor and wellness specialists Studio Outside brings the benefit of industry know-how to the table.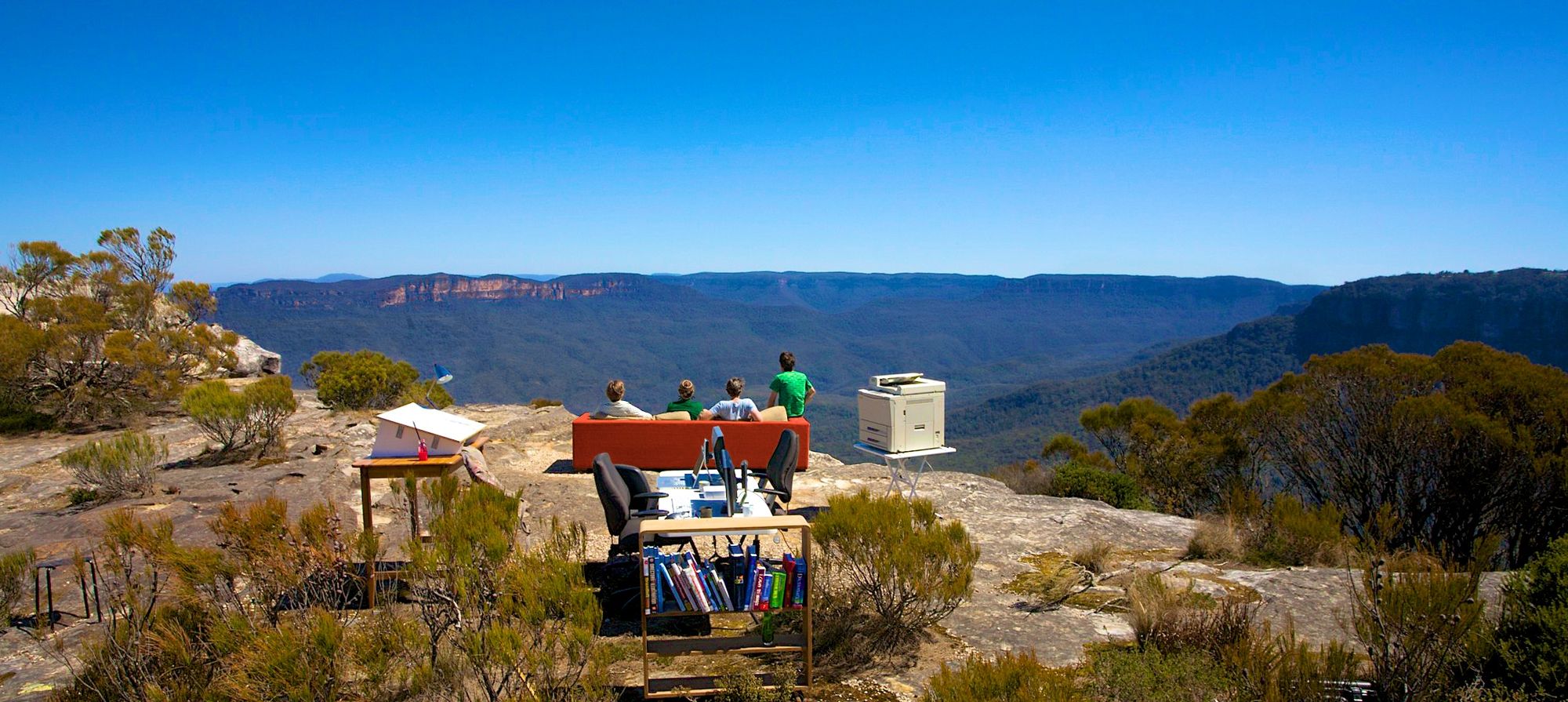 Our mission
Our mission is to bring more people to the outdoors. I'll let the late Steve Irwin explain why: "If we can teach people about wildlife, they will be touched. Share my wildlife with me. Because humans want to save things that they love. ...If we save our wild places, we will ultimately save ourselves." It works for wildlife and it works for the outdoors. Our industry has a part to play.
Get our socials:
About you
We work with with all kinds of organisations from small businesses and startups to large marketing teams with established brands; government, private and community sectors. Every client is different so we stay nimble and nurture the process and relationships to get the best outcome. It's about the journey.
Our clients tell us they appreciate our dedication which goes beyond that of your average agency. We're team players. We don't see how it can work any other way.
Design for the outdoors and adventure
Wellness, the outdoors and adventure tourism is a broad sector. The common thread is the emotional rewards the market is seeking, no matter their age or other demographics. To summarise it in a few words: escape, adventure, personal fulfillment and growth.
Emotions are a key factor in branding for this sector because people are seeking new experiences and a kind of fulfillment and personal growth that they can't get elsewhere. It's this industry's "only factor". And customer expectations are off the charts. If you're intersted in more of our thoughts on this topic check out our article How outdoor and adventure tourism brands win customers and keep them.
We work with brands right across our industry:
Adventure travel
Adventure experiences & activity
Outdoor clothing and equipment
Adventure races and sports events
Outdoor education
Destination and place brands
Retail B2C brands
Accommodation
Restaurants and cafés
Therapy services
Why branding?
Marketing costs money, time, usually both. Imagine having to spend it twice over, every time you won someone's custom? You probably have.
A well implemented brand will make your marketing spend go further, because it helps solve these types of problems:
"I can't remember if it was you or those guys [competitor]."
"I went on a trip with you guys three years ago..."
"I've always wanted to try this."
...You've either missed an opportunity, or are just plain forgettable.
This happens when the relationship between the business and the customer has not formed properly missing it's mark. It means you need to spend more on marketing to convince them and win back their attention, assuming you get that opportunity.
Branding is often conflated with marketing or just a logo. They all go hand in hand, but branding provides the foundations for marketing and the customer relationship. Think of it like nutrition for an elite athlete - with the wrong ingredients and strategy you will get sub-optimal performance.
At Studio Outside we create brands, and ensure your brand is informing everything we design for you: your logo, your brochure, your website, your video... If the brand strategy isn't informing decisions, no matter how small the project is, it's a half-baked effort.
Win new customers more easily and keep them for the long term with a well conceived brand that appeals to the right customers. Be compelling, memorable and set expectations so you can build trust. With the right strategy tailored to your business and customer journey, you get customers who 'get' you and truly appreciate what you do.
Find out more about our services and process »
About our work
If you've taken a look at some of our work you may have noticed that it varies in style. We design fit-for-purpose which means you won't get hit with a house-style and no designer egos. Instead we draw inspiration from your brand's attributes, it's markets and desired outcomes, so the things we make have a look that is uniquely yours.
We consistently produce work that delivers what it promises by practising what we call fresh air thinking. It's how we stay mindful of your brand and your broader vision to give it the best chance it has.
About this website
View some of our design work and read about the original brief and our solution.
To understand how we work, check out our design and copywriting services and process.
Don't miss our new blog Wilder, written by our Creative Director Duncan Grant. It's your opportunity to learn more about branding and marketing from an outdoor perspective.
What we really want to do is meet you. Let set up a video call »
Meet Duncan Grant
"I'm the Creative Director at Studio Outside. I started my graphic design career in the late 90s designing magazines Australian Triathlete and SkiExtra and developed their first websites in 1999. Then I fell into working with clients in theatre and the wellness industry and naturally picked up clients in the outdoor industry in line with my personal interests. I knew I had acheived some success when a project required me to spend two days bushwalking. :-)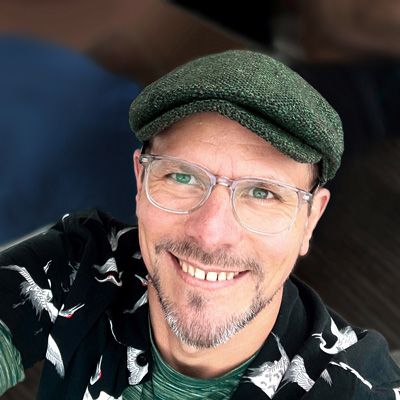 "I've chosen to focus Studio Outside on wellness, the outdoors and adventure tourism because it combines my passions for design and adventure, and the synergy between these industrys is palpable. I believe there is a great opportunity for growth which is fantastic because it will bring more people back to nature.
"When I'm not at my desk I'm out climbing, skiing, snowboarding, occasionally sailing, or just exploring off the beaten path at my home in the Blue Mountains NSW. I'm married and father of three young adventurers.
"My other job is at NSW Rural Fire Service as a volunteer firefighter and Deputy Captain. Recently I have seen action in flood recovery and on the front line of the 2019-20 Black Summer bushfires. It was heartbreaking to see some of our clients so affected by those fires, especially Selwyn Snow Resort, but it's great to see them coming back stronger.
"In 2022 I launched my blog Wilder to help the industry attract more punters and save some money on marketing by getting better at branding. I find it funny when brands try to fake it and there's always a lesson in where they went wrong.
"I believe the more people we attract to the outdoors the more chance we have of saving the planet."
---